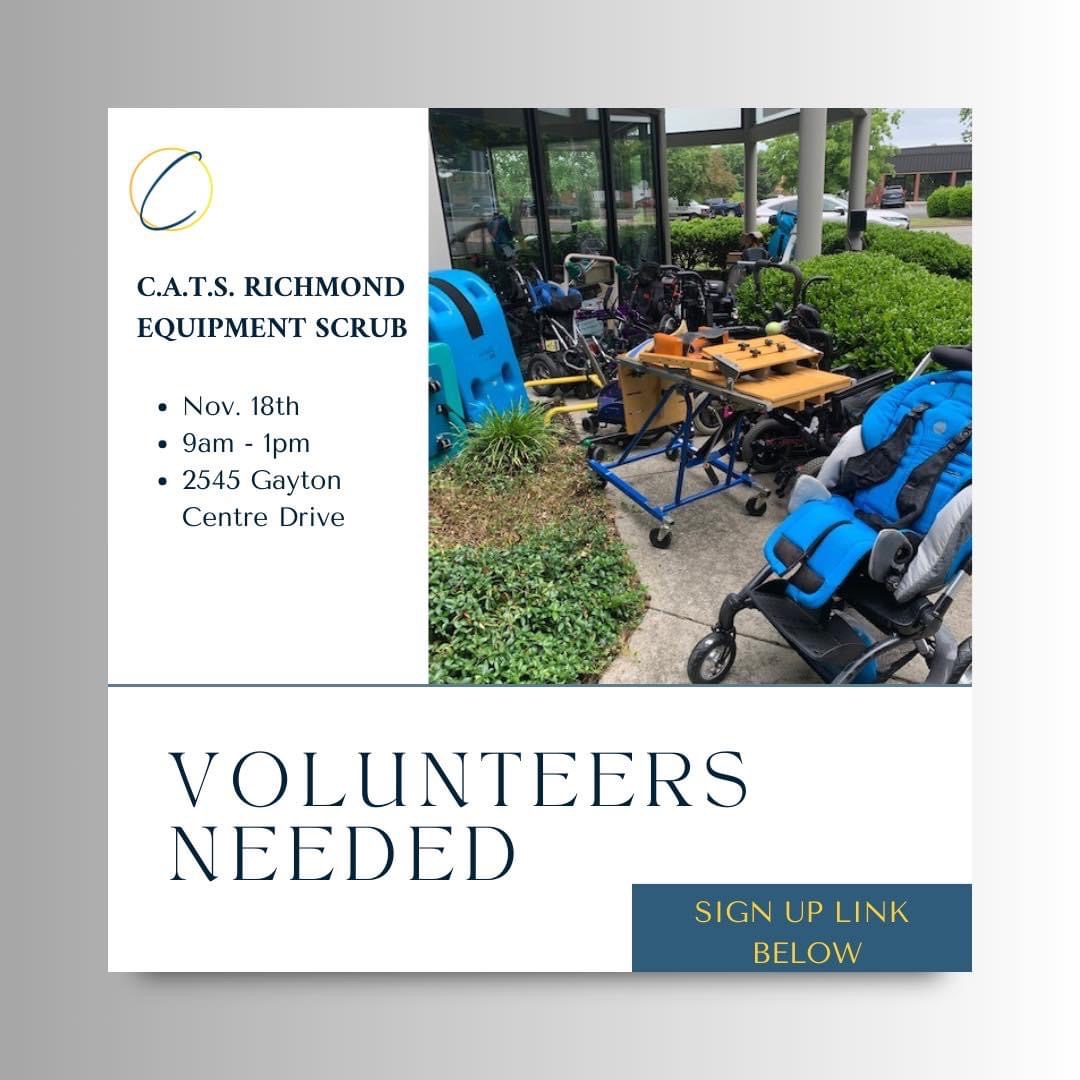 Equipment Scrub- Richmond
November 18 @ 9:00 am
-
1:00 pm
CATS- Richmond will be hosting an Equipment Scrub at their location, 2545 Gayton Centre Drive.
We have a large portion of our facility FULL of new donations from kids who have outgrown items, and lots of children who need them next.The hard work of volunteers, college students, community groups and civic organizations helping clean the equipment has made this program successful. We honestly could not survive without you all!!!
If you could come join us and/or share the invitation with a friend we would be grateful. Let's get these slots filled up to allow us to continue serving the Greater Richmond Area!
Sign up here!For more information please contact:  Cathy Watkins at [email protected]. 
Free